What do I get?
Prime delivery
Subject to Amazon Prime delivery restrictions, you can get free next day delivery on a huge amount of items. This is great for forgotten birthdays or occasions, or that purchase that you just really need the next day. I cannot fault it. This can save you a fortune on delivery charges throughout the year. The £79 fee may seem a little steep just for free delivery but you get so much more!
Prime Video
Prime Video is a streaming service. There are loads of shows that you can watch for free. My current favourites are The Grand Tour and Lucifer! What is the Grand Tour? If your head really has been under a rock for the past year then you may not know. It is the new show with Jeremy Clarkson, James May and Richard Hammond. After the disaster that Top Gear was without them, Amazon have come up with an amazing show and the big budget really shows.
I am also currently addicted to a Prime original show Lucifer (you've probably seen the posters everywhere – IT IS AMAZING). There are loads of well known shows and films, but also, more and more Prime original shows. With the Fire TV Stick you can just plug it in to your TV screen as well, so you don't have to watch it on a mobile device if you would rather not. You can save money here as well by cancelling other TV subscriptions or streaming services. I have saved a small fortune by doing this.
Prime Now?
Prime Now is possibly one of the greatest inventions EVER! You need some groceries, or batteries, or a new book or….. the list is pretty extensive. Pop on to the Prime Now app and select your goods. Put them in your basket, and as long as you have a minimum of £20 spend, you can get your items delivered in a two hour slot on the same day! It cannot offer the whole Amazon range, but there really is a great list of things you can access. I've suddenly realised I'm missing some ingredients for dinner and had it there in just a few hours, or when I've not been well just needed a load of groceries and tissues to keep me going. You can choose to "tip" the driver, but it's not compulsory, so in effect it can save you on your normal supermarket delivery charges.
Prime Flash Deals
Some Flash deals on Amazon are only available to Prime customers so to be sure you don't miss out on the best deals and discounts, it's definitely worth signing up for!
I genuinely would be lost without Amazon Prime – and I would not be without it! If you've not tried it before, you can sign up for a 30 day free trial (just remember to cancel before the end of that period).
In the meantime, I'll be binge watching Lucifer and  The Grand Tour with my latest delivery of groceries!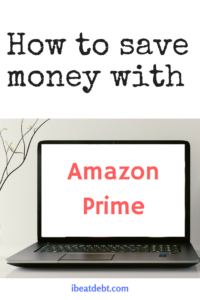 Related Posts