One of my favourite shows is the HGTV original, "Flip or Flop", shown in the UK on "W". The premise is simple, at the time married couple Tarek El Moussa and his wife Christina buy properties, flip them, and sell them on for a profit. There is no doubt that this is an expensive and risky business, especially when in the early days they were buying properties sight unseen, but they seem to be making a lot of money in this lucrative industry.
The couple were based in California, USA, and the properties they were buying were in and around this area. As someone who moved house in the UK less than 2 years ago, I'm blown away by the fact that they could view a property on a Friday, and being a cash buyer, have the property by the Monday. In the UK, the house buying and selling process seems to take a lot longer than anywhere else I've ever heard of, although it does appear that buying properties at auction may be a way to speed up the process.
I don't know enough about the property market, and with Brexit looming, I am not convinced this is a good business to move in to, but for my American readers, I can see how the possibilities are wider and more available.
More about Flip or Flop's Tarek & Christina
Tarek & Christina have their real estate licences which also appear to make the process easier and a way of them cutting on some costs. It also means that they know the market and are able to successfully compare comps (comparables) with speed and accuracy. They also have various connections in the business and if they ever needed someone to go in on a deal with them they seemed to have a friend or business associate available. Being a cash buyer also allowed them to not only close on properties quickly, but negotiate on prices well.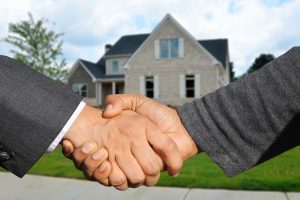 Since the show started, they have been through a lot as a couple, Tarek has had both thyroid and testicular cancer, Christina has had a miscarriage and IVF and they finally had their long awaited second child. Unfortunately these trials were too much for them and they are now divorced. Watching the show, I do wonder if part of their problem was their very different approach to the properties. Tarek always wanted to get things done on a budget, whereas Christina had a very "champagne" taste, wanting to spend more and more on properties, assuring Tarek that they would get their money back. It did at times make for uncomfortable viewing as it did feel like sometimes he would give in to her just for the sake of avoiding an argument, but whatever the reasons for the split, they are clearly very good at what they do. Whilst they are now divorced, they continue to film episodes of "Flip or Flop" and grow their business. Christina has remarried, and Tarek has recently announced he is dating a fellow TV star.
Flipping Properties
As mentioned above, I don't think this kind of business would work in the UK, but I hope that perhaps someone will contact me and tell me I am wrong. I certainly don't think it would allow a turnaround on properties as quickly as in the US, but again, maybe I am wrong.
I dread to think how much money the El Moussa's started with, and I don't know anything about the US property or real estate business, but I can see how this could be a possible money making business if you know about property, real estate and/or design.
Something like this is not something you can go into half heartedly. I could see it taking over your life, and becoming a full time job. It is not something to go into lightly or without professional, financial and perhaps even legal advice. Property is not cheap, and ultimately every property is a gamble, no matter how well it is looked at before they purchase it. They've had problems with termites, dry rot, roofs that needed replacing and foundation issues. All of which have thrown their budgets out the window. Personally I cannot image ever having enough money that I would be prepared to risk it, but I would love to hear from anyone who has tried it out!
"Flip or Flop" seems to show a lot more flips than flops, but I guess you can never tell – perhaps they are only showing the more successful properties as part of the image of their business they are trying to portray. I've not seen the spin off show yet so can't comment!
REITS
Another option is REITS (Real Estate Investment Trusts) which is where you own the property but don't have the hassle of managing it on a day to day basis. Find out more about REITS.