It's no secret that camping is one of the most fulfilling and money savvy ways of creating a holiday for you and your family to enjoy. It gives you the chance to experience the great outdoors with those that you love, get down in the knitty gritty way of living, and also help take your mind away from any other issues that might be going on in your life for a short while. Interested in getting in on the chance for a cheap holiday? Take a look at these low cost camping ideas for the thrifty Mums in the world!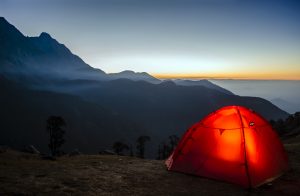 Now that the weather is beginning to improve, it's finally time to begin thinking about updating your summer wardrobe so that you can stay cool and refreshed in the summer heat. A great place to start if you're looking for value for money clothing (and other items) is Everything 5 Pounds. You can browse through a large range of clothing for the whole family, and they even offer a plus size section that doesn't increase in price! So, if you're looking for a savvy way of updating your wardrobes ready for the summer time, head to their website and enjoy grabbing yourself some absolute bargains!
Next you will probably need to begin thinking about your actual camping gear. This is the only side of camping that can prove to be a little more expensive than you'd originally imagined. The bonus of the spend though, is that you will have your camping equipment to use again and again, and eventually they will pay for themselves with the amount of wonderful holidays that you will have. There are so many different gadgets and items that you could purchase to make your experience that little bit better, view here to take a look at a large range of different camping gear and accessories for what I'm sure you will agree are very reasonable prices!
One way that you could save yourself money on your camping trip is by pre preparing meals for the whole family. When you're camping you have limited resources in the way of cooking, and many people opt for the easy route of simply eating out rather than sticking it out and cooking something. This can quickly become expensive and can even ruin the whole point of heading to the great outdoors for a holiday. Think of meals that can easily be cooked when you're outdoors like jacket potatoes, salad, rice, beans, spaghetti and generally anything that can be heated by pan or on the BBQ. Preparing meals will save you time, money, and also ensure that you're getting a good meal!
Camping is a great way of allowing yourself to have a mini break without the guilt of spending thousands on a holiday away. It's also a really great way of relaxing and spending quality time with your family, so consider these camping ideas for your next break away!