Today I had the privilege of visiting the headquarters of Wedding & Event Prop Hire (WEPH). Based out of a barn on a farm in Wiltshire, I am loving everything they are working towards. I met with the Manager, Jodie, and chatted about what services they can offer.
Jodie explained that in particular brides (and their grooms) come to her. Not only does it save money on their wedding costs by hiring items rather than buying them (usually about half the cost) but then the happy couple aren't stuck with things that then need to be stored or disposed of (which again can mean a large increase in costs). It can also save a lot of time and stress on their big day too, as she can come in and set things up for you, taking pressure off you and your friends and guests.
Sometimes brides aren't entirely sure what they want. By browsing the WEPH website, you can create an "inspiration board" and put together ideas you have. Jodie can advise what looks good together and come up with ideas you probably hadn't even thought about.
Apart from saving time, stress and money, I love the concept of hiring things for events for the impact it will have on our environment. Today, in our society where things are seen as disposable, by reusing things that are otherwise only ever going to be used once, we can really turn our events into much more environmentally friendly ones. Some of the things I saw at WEPH included (but is not limited to):
Centre pieces
Letterboxes
Candle sticks
Lights
Chair covers
Sashes
Cake stands
Glassware
Vases
Mirrors
Lanterns
Home made decorations (which are stunning)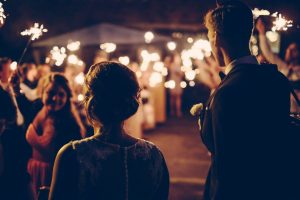 I am currently single, so I won't be planning a wedding any time soon, but I have a diploma in events management and I am excited about what this kind of business can do for the events industry. Much as weddings take up a massive chunk of the events industry's attention, there are loads of other types of events out there that a business like this could work wonders for. Whether it's a birthday, a family occasion, or a corporate event such as a summer or Christmas party for employees, these all need the same amount of attention and detail. Whether you own a venue, or organise events, I thoroughly recommend you check companies like Wedding and Events Props Hire out, and see what they can do for you and what you can do for the environment! I really do believe that prop hire is going to be the next big thing in the events industry – especially as we are becoming more financially and environmentally savvy!