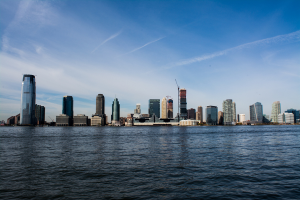 When it comes to East Coast states, New Jersey is one of the most beautiful. With incredible scenery, rich culture, and the privilege of experiencing all four seasons, there's a reason more and more people have been flocking to New Jersey to settle down. These four must-see points of interest are so amazing, you may just find yourself looking at Princeton homes for sale! Here are four amazing sights to see in New Jersey. 
Asbury Park 
Asbury Park is one of the most visited places in New Jersey, especially for musicians and creative types. The music scene in Asbury Park is one of the things the city is most prominently known for, and the likes of Bruce Springsteen, Jon Bon Jovi, and Patti Smith all got their starts playing at local venues there. Another popular attraction is the Asbury Park Boardwalk, which attracts thousands of people each summer in search of warm weather and good food. If you're planning a trip to New Jersey, Asbury Park is definitely worth checking out. 
Seaside Heights 
While the popular MTV reality show Jersey Shore may have popularized Seaside Heights, this New Jersey beach town has been a go-to vacation destination for East Coasters for years. One of the most popular summer spots, Seaside Heights has everything a beachgoer could ever want. A large boardwalk, rides, and plenty of sand to lounge on and catch some rays are just a few things that keep tourists coming back to Seaside Heights each year. Seaside Heights is a great vacation destination for people of all ages, and the town offers plenty of quieter activities like fishing and bike riding. 
Delaware Water Gap
If the beach isn't your thing, venture into nature by visiting the Delaware Water Gap. This recreational area lies on the border of New Jersey and Pennsylvania and offers plenty of outdoor fun. From camping to paddleboarding, the Delaware Water Gap provides activities for people of all ages, making it a popular spot for families. The Delaware Water Gap is also a great destination for history lovers, as the formation of the gap began 500 million years ago when quartz pebbles from the mountains were deposited into a shallow sea. The Delaware Water Gap makes a fun and education getaway virtually any time of year, so be sure to check it out the next time you find yourself in New Jersey. 
Atlantic City
When it comes to New Jersey destinations, it doesn't get much better than Atlantic City. This oceanside city has been a go-to vacation spot for years and has been featured in countless movies and TV shows. Atlantic City is most known for its abundance of casinos, making it a gambler's paradise for anyone looking to escape from reality for a bit. For a more family-friendly experience, Atlantic City's beach is also a hot spot during the summer months, so be sure to stop by on your next trip to New Jersey.