I live on my own. I've also been working from home since March due to the pandemic and the job role I am in. This means that I have not been seeing many people, at all (apart from the grocery shopping and Amazon delivery people). It's therefore no surprise that dating app and website usage has skyrocketed during these times. As well as regular online daters using more apps and using them more often, it is almost certain that people who have never used these kinds of platforms are now doing so. For those who are new and unsure about the online dating world, where is the best place to start?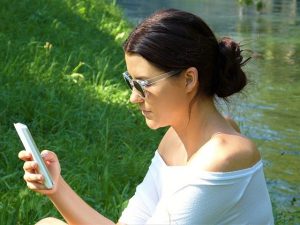 Starting Online Dating during Lockdown
In my opinion, you should start with a free dating site. This allows you to get a feel for the online dating scene without committing to a paid for membership. A lot of sites such as Match Me Happy will allow you to search for local singles so that you avoid embarking on a long distance relationship.
It's important to remember that the guidance relating to safe online dating still apply now, in fact they are possibly more important than ever. Many dating websites and apps have information about safety whilst dating but a few of the top rules are:
Don't give out too much personal information (full name, address, place of work etc) until you know the person well and can be sure that you can trust them.
When meeting up with someone for the first time (and possibly subsequent meetings) make sure a trusted person knows where you are and who you are with.
Meet in a well lit public place with access to public transport.
Make sure you have a mask with you (in case of going in to a shop or public transport).
Socially Distant Date Ideas
In the "normal world", a lot of dating sites and experts recommend meeting very soon after making contact with someone online. This is to prevent you from investing too much time, energy and emotion into a match which in real life doesn't live up to it, but nowadays that isn't as possible as it once was. You can't just pop to a cafe or restaurant with little or no notice.
As things slowly re-open we can start seeing more people, but still whilst following the rules and regulations with regards to social distancing. Here's our top socially distant date ideas: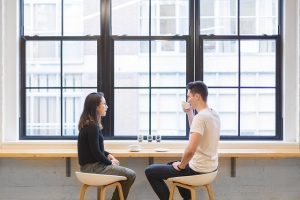 A picnic – picnics can be a great way of meeting for food and drink, but whilst maintaining social distancing. You obviously need to follow rules with regards to sharing food and how close you can get, but it can be a great way of getting to know someone in an informal setting.
A video call – video calls are becoming the new norm for many forms of keeping in contact with others, whether friends and family, or work colleagues and business associates. You could even dress up and even eat at the same time, making it feel as much like a real in person date as possible.
Other outdoor activities – whether you want to go for a walk, or visit an outdoor attraction such as a zoo, farm or tourist site such as Stonehenge, there are plenty of outdoor things you could visit on a date whilst maintaining social distancing.
In these "unprecedented times" (and yes I hate those words as much as the next person) it's time to get creative with those fun ways to meet someone new!