Peer-to-Peer lending is an option that not many lenders are familiar with, so thousands of people miss out on this type of loan. 
It's a system that's been around for 15 years in the U.S, and has been slowly but steadily growing in popularity since – for many reasons. 
This platform essentially cuts out the middle man, which is ideal if you're wanting a choice outside of the standardised banking system. 
Keep reading if you want to know more about P2P loans, or to see if it could be an option for you.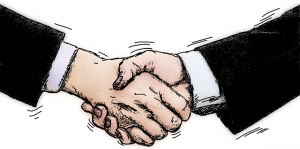 What Is Peer-to-Peer Lending?
In the last 10 years, peer-to-peer lending has come a long way. The first company to offer the P2P lending system was Zopa – a UK based company founded in February 2005. 
Following this, in 2006 San Francisco introduced the idea of lending without banks, and Prosper was formed in February 2006. LendingClub then followed suit, and is now one of the leading P2P lending services in the U.S. 
This new-ish form of credit is a great option whether you're a lender or an investor. If you're an investor, you can safely earn interest on money you lend out – and if you're a borrower, then you're likely to have countless offers from a variety of lenders. 
Your loan is usually secured using funds from several lenders, with the intermediary facilitating and overseeing the whole lending process. Though this process has spread from the UK to the US, Australia, and various other countries, the U.S is definitely the leader when it comes to peer-to-peer lending.
Where Do I Begin with P2P Lending?
It's relatively easy to get starting with a peer-to-peer loan – it's an online process that's similar to the standard loan system. 
However, the process can be slightly longer than a standard loan, as there are extra steps during the application. 
You'll need to provide the usual information – proof of income, social security, and any other documentation that the lender may request. 
Once this information has been submitted, it goes to underwriting – then you'll receive the official loan agreement, which will include the loan details, terms, rates, and what your responsibilities are when it comes to repayment. 
Once you've reviewed the loan agreement, you'll need to sign it and then submit it. Following this, the funds should be available to you in 24 to 48 hours. 
Will I Be Accepted for a Peer-to-Peer Loan?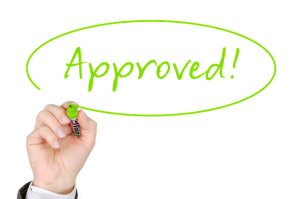 One of the best things about P2P loans is the fact that even lenders with a poor credit score have a chance of getting accepted for a loan. 
The high level of transparency between lender and investor means that you're more likely to be accepted, even if you've been denied by other lenders. 
If you want a general idea on what you'll be accepted for, then you'll be relieved to know that the prequalification process generally only requires a soft credit pull. 
This will give you an idea on what kind of loan you can get – the rates, the repayment, and the terms. You'll also get given a grade, which classifies your risk rating. 
The investors will review the details of your request – information such as the reason for your loan, and any other non-identifying aspects can influence the investors decision with your loan, whether it be the amount or the rates.
What About Investing with a P2P Loan?
If you want to see a decent return, then peer-to-peer lending may be the right move for you. Investors are drawn to P2P platforms because the returns are usually pretty high, and you get a choice as to who your funds go to, and for what APR. 
When managing your portfolio, you get to control as much as you want – you can choose how much you want to invest as well as what loan grades you'll accept. 
You also have an autopilot option, meaning you can input certain requirements and let the system to the rest of the work. This means you don't have to review each and every borrower request – making it as simple as you like.