Using your space to its best advantage not only makes a home more comfortable, it can save you money because you're not buying duplicate items or replacing things you've lost.
Organising possessions can also help with no-spend or lo-spend projects for much the same reason. We all have stuff we're either not using as much as we could, whether it's because there's too much clutter so we can't find things, or because they've been put somewhere random and then forgotten.
Using Vertical Space
Shelves are perfect when you need some extra storage room. They can either be utility or used for decoratively displaying favourite collections of items.
With such a huge variety available, there are shelves in all sizes, shapes, and styles. You can also get extra creative and make faux recessed doorways by installing shelving around and over doors. Another creative way to use a narrow shelf is to run it along the back of a sofa that's pushed up to a wall. Use this for directional or hobby lighting, or to store favourite books.
A single shelf running around a room at picture rail height offers acres of space for collections of items or plants.
Aside from walls, other vertical areas we tend to overlook include the ends of kitchen cabinets. Narrow shelves here are good for recipe books (put a rail in front of the shelf to hold books in place), spice and herb jars, or go for hooks instead to hold oven gloves or tea towels.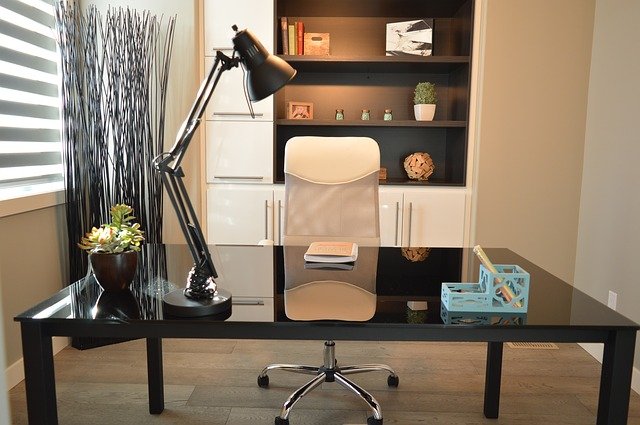 Find Those Hidden Areas Round the House
Little nooks and crannies that you normally wouldn't make much use of can also be commandeered for extra storage.
Areas like the cubby hole under the stairs, for instance. Some people are lucky enough to have a fair-sized space here, while others have a small, awkward cupboard. Regardless of the size, you can still use it by putting in small shelves, adding hooks on walls or behind doors, or just using storage tubs for cleaning products or tools to keep them organised.
In wardrobes, too, there's usually more space than you'd think. Organising the wardrobe can save lots of money, especially if you have a lot of clothes or shoes. Group things by colour, category, season, or event type so you can see at a glance what you have.
Ways to squeeze more space out of a wardrobe include:
Doubling up on hanger space. Use the ring pulls off drinks cans to connect hangars together as a cheap and cheerful way of doing it.
Put short items together on the rail so there's room underneath for a shoe rack or plastic drawer tower for folded items, accessories, or smalls. You can also use it for bags and shoes.
Put a rail inside the door. Use this to keep scarves, belts, ties, or beads all together.
Consider the Seasons
This idea can be a real game changer. When you're struggling for space at home, renting a self storage room is like getting a virtual home extension with two distinct advantages.
First – you can put all you out of season stuff into self storage. So, no more summer furniture cluttering the garden and getting spoiled in winter weather, and acres of wardrobe space freed up during summer when your winter gear is all packed away in storage.
Second – Items put away for a while get an extra lease of life when you retrieve them, and when they feel new again, you're not so tempted to spend money on actual new things. You might even find things you'd forgotten you had, making it even more pleasing.
And there's a third benefit – items stay in better condition when they're carefully cleaned and packed up for self storage.
Making things last and look good for longer is half the battle when you're trying to save money, and good, appropriate storage is key to keeping things pristine.