As regularly readers will know, I am a cat mum with three fabulous cats. I live alone apart from, them so this year they have been a whole new level of comfort and company, especially as I have been working from home since March too!
I'm not sure how much they are enjoying having me at home full time, quite often I am ignored for most of the day, but I do get a reasonable amount of attention, especially when I am on a video call with my boss, or if they think it is time to eat!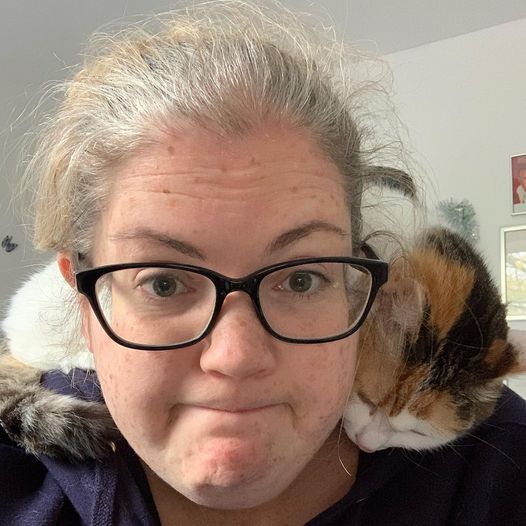 There are plenty of signs of me being a crazy cat lady in my home. They are indoor cats so of course there are litter trays. There is also a cat feeder and a cat water fountain in the kitchen. To prevent boredom I also have many, many cat toys as well as cat furniture such as cat trees and scratchers. These are good for stimulation, but also as cats love climbing (mine love looking down at me from on high as I am clearly their minion). Cat scratchers are also great to prevent your furniture being scratched to pieces, as it allows your feline friends to focus their scratching behaviour in a specific location.
One of the great things about the world we live in today is that you can be a crazy cat lady and it does not need to impact too much visually on your home. You can buy litter trays, scratchers and more, which are designed to look stylish, and like pieces of furniture. These can be added to your home, and they won't take up too much space or look out of place, and so can be seen as a present for you and your cats! Here's a roundup of some of my favourite of these:
Wall mounted cat scratchers from Catipilla
Wall mounted cat scratchers mean that you can provide plenty of scratching space for yoru feline friends, but unlike traditional floor standing ones, they take up a lot less space. I have one of these from Catipilla. They are available in different sizes and when the sisal rope is worn, you can replace the central post which is handy. You can obviously wall mount it vertically or horizontally, so you can put them wherever works within your home. Being wall mounted, your cat(s) can really get their claws in and there is no risk of it falling over or tipping up. You can position it at a height most suitable for your felines too, encouraging them to stretch (not that mine need much encouragement).
By using a product such as Feliscratch, you can help direct where your cats are scratching (again, to help protect your furniture) and that can be a great purchase to add to you shopping if this is an issue in your home.
Stylish Litter Trays
Before I moved, I had these Curver Litter Trays as they really matched the decor in my old home. They don't look too intrusive or too obviously like a cat litter tray. The door providing the cats with privacy, and helping to keep mess and smells to a minimum. There are litter trays available in a wide range of styles and colours, so you are bound to be able to find something which will fit in with your decor.
Cat Toy Storage
I now have funky cupboards in my lounge where I can store my excess cat toys (if that is a thing). Not everyone will have an abundance of cat toy storage space though, and if you don't want cat toys everywhere, then finding a cat toy storage box like this one can be a great solution. Like the litter tray above, you van find boxes like this in a wide variety of styles and colours, meaning that again, you can get one to match your decor so it won't stand out too much in your home. Sat in a corner, they look like any other nice storage box and can be great to keep toys from covering the entire floor.