How to make money as a teenager – what are the best ways?
I'm often asked how to make money as a teenager as teens are always looking for ways to make a bit of extra cash. Young people are often more creative, so whilst it is important for them to find an outlet where they can hone their skills while making money, there is nothing wrong with some of the traditional jobs for teenagers such as babysitting, dog walking, collecting glasses and paper rounds. These are all great opportunities for teens because they allow them to make money while doing something that they enjoy. Being a teenager doesn't limit you to being 'self-employed' or working for yourself. Depending on your local employment laws, it is possible to get work as an employed employee. A great place for teens to start is in the food and beverage (or service) industry or retail (I have done both as a teen).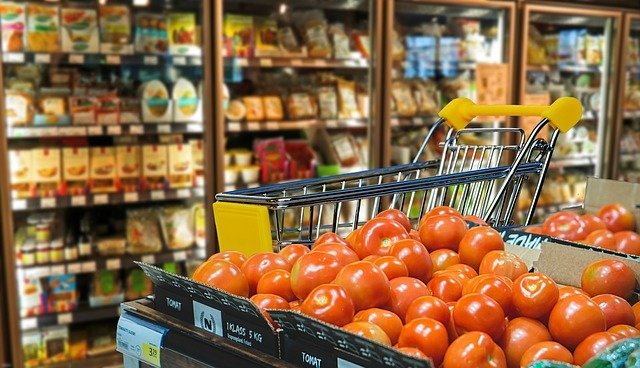 How does someone with no job become employed?
Finding a job is not always easy, but as a teenager, looking for part time work around school, college or university, the process should not need to be as long and tedious as it might be later in your career. There are several factors that determine whether someone will successfully find a job or not.
Later in your career you may have to think about some or all of these considerations:
Can they afford to move to the area where they are most likely to find work?
Do they have enough qualifications?
Do they have reliable transportation?
What are the requirements of the employer?
Will this type of work be good for their future career development opportunities?
For now, the main considerations will be what your requirements are, and that if your prospective employer. Remember to be open and honest with any one you speak to when enquiring at work, there is no point getting offered a job because you were told you could work any time, but actually you need to be at college three days a week.
Finding a job to apply for
Depending on what kind of work you are looking for will dictate where you can look for work. A great place to start is looking in shop windows. They will usually have a sign up if there are any vacancies and they will direct you to the application process (often dropping in a CV or application form).
Other places to look are online job boards or websites. Popular ones are Reed and Indeed.
You can also look online at local Facebook groups, some local companies share their jobs there, and also for local jobs if you get a local paper that is another great place to look. Local jobs are sometimes advertised in windows of newsagents too, so keep your eyes open when you are out and about.
Getting a CV
I've done a bit of recruitment in previous jobs, and whilst I'm not a full time permanent recruiter, I do have an idea about what recruiting staff and managers are looking for (and what they are not). I've therefore decided to put together some of my top tips for writing your CV. If you are a teenager, and particularly if you are only looking for part time work, it won't be expected that you have loads of work experience, but tailoring your CV to the roles you are applying for, and highlight relevant or transferable skills can go a long way.
Spelling, punctuation and grammar
A spelling, punctuation or grammar mistake, particularly if there are several, is always a bad start. A recruiter will immediately take you less seriously. If these aren't your strong points, either get someone else to proof read it for you, or you could even write it in a word processing programme (such as Microsoft Word) and then spellcheck it there and copy it over. Just remember if you do this, that it won't spot every mistake. For example – the word right is spelt correctly but has a completely different meaning to the word write.
Dates follow on
Make sure the dates follow on. For example June 2014 – September 2015 followed by September 2015 onwards. If you have any gaps in your CV – make sure you acknowledge it. It doesn't matter if you are a student, a stay at home parent or just unemployed due to a change of circumstances – it is better if you are upfront.
Covering letter
If you are able – it is a good idea to include a covering letter. I'm not crazy – I know you are never going to write a bespoke covering letter from scratch for every job application you submit – it is fine to have a general template. I would however recommend tweaking it for every role you go for. You can do something simple like pick one or two things from the advertisement and give examples of how you meet the criteria. The additional effort will not go unnoticed.
General sweeping statements like "I have the required experience/knowledge" will look lazy and need to be backed up with examples.
Try to make your CV eye catching
If a recruiter has 100s of CVs to look through everyday, they may only look at it for a few seconds before deciding whether to read the whole thing or move on. I'm not saying stick a big picture on it or do bright colours, but use your imagination and be creative. A well laid out CV can make a big difference as well. There are plenty of free online CV templates, and I for one have updated my CV recently by using a template available on Canva.
Read the advert
Applying for a job where you have none of the required skills or knowledge will only annoy the recruiter. It is fine to apply for something where you don't quite have all of the required skills, but if you are nowhere near what they are looking for then your CV will go straight in the bin. You might think you could do the job, but there will probably be several other applicants with a lot more relevant experience so don't waste your time or that of the recruiter.
Sell yourself
At the end of the day, your CV is the job equivalent to a holiday brochure. You need to highlight your strengths, what you can offer and why the company should choose you over anyone else. Remember to not make your CV too long, but sell yourself.
Struggling to get an interview?
There are other things you can do. You can get a free professional CV review on many websites. If you are registered with any recruitment agencies – they should be able to advise you on how to improve it as well. No matter how amazing your CV is, if you just don't have the skills or knowledge, you won't be getting interviews. Self improvement doesn't need to cost you money. There are loads of online free courses to develop skills. I keep an eye on the websites of local adult education providers too and have attended some courses there too. I may not get a qualification at the end of it, but additional skills and knowledge will help me to sell myself.
Another option is to consider work experience or volunteering. Doing some unpaid work in the field or sector that you want to work in will show future employers how serious you are. This is on top of the exposure to new skills and knowledge that you will get during that time. Whether it's a regular thing, or just a one off, look around for any opportunities you can. I know for a fact that these can help – I have a friend who started volunteering on my recommendation, and after a long job hunt, finally got a job in an office because she had gotten her foot in the door and picked up some experience.
Attending a job interview
I'm older and I've had more jobs than I care to admit. To be honest it's a bit of a joke within my family and friends. I don't regret any of them – after all I wouldn't be where I am now if it wasn't for every single one of them. For every job I've had, I've probably had at least 4 or 5 interviews that I've not been successful at. You are probably thinking, if I can't ace every interview that I've ever had, what makes me think I'm suitable for writing this post. Well the truth is, I've also learnt from every interview I've had – successful or not. Ultimately every recruiting manager and company is going to be looking for something different, so there is no hard and fast rule, but if you follow these tips, I am sure your interview experience will be more positive.
Some of these may seem really obvious, but trust me, a lot of people attend interviews they are completely unprepared for!
Dress for the occasion
It doesn't matter what kind of company the role is for, or how senior the position is, you have to dress the part. Suit and tie for men, smart trousers or skirt with blouse or shirt for women. Even if the company is casual or informal, first impressions really count and rocking up in a grubby polo shirt or trainers is going to give completely the wrong impression!
Research the company and the role
You won't know every single thing about them. Being able to show that you've researched them and are well prepared will make a really good impression though. Can you find out what kind of questions someone going for that kind of position or at that company are likely to get asked? Can you find out who the senior leaders are or a bit about the company history? This will always look good.
Be on time
Or better… early! Turning up late for a job interview late is a big fat no-no! Clearly if there is something major and out of the ordinary occurring on that day, call them, let them know and apologise. If however it is normal traffic or transport issues and you've just underestimated the time it will take then frankly that shows a lack of preparation and respect to your interviewers. I personally am a big fan for taking the time I think it will take, doubling it, and then going to get a drink nearby and then arriving about 10 minutes early.
Try to relax
In my opinion, if you aren't nervous before a job interview then you probably don't want it that much. Being nervous is completely normal. Just take a deep breath and try to relax. Relaxing will help with your body language. It should also help you if you are worried about waffling, stop and take a deep breath. If they need anything further from you, they will ask.
Have you got everything you need?
Ensure you have any documentation and paperwork they have requested. Turning up without your passport, visa or any professional certifications, particularly if they were requested in advance just shows that you are disorganised. It also will make them think you aren't that serious about the role.
Questions
Have some sensible and well thought out questions prepared. If necessary have some notes prepared. When the time comes to ask questions, it is acceptable to refer to them. Asking what your holiday allowance would be or do you get a dress down Friday shows no real commitment to the role or company. My personal preference would be to not discuss salary at a first interview either. That can either come at a second interview or via an agency if a recruitment agent is involved.
If at any point you are not sure what is being asked of you – it is ok to ask for clarification.
Be positive
Being negative, about yourself, your current role or line manager will reflect poorly on you. They are more likely to want to hear from someone who is enthusiastic and positive. Remember, you are trying to sell yourself. Equally being able to say why you think you would be good for the job is completely different to being cocky and arrogant. Ensure you get a good balance.
Last impressions
These are just as important as the first ones. A polite "Thank you for your time" at the end will go a long way. Perhaps even follow it up with an email.
Not looking for regular work?
Whether as a teen or an adult, you don't have to only find regular work. Depending on your situation you may find that ad hoc work might be better for you, for example you just want to make a bit of extra cash over the holidays. If this sounds like you, you might consider some of these options:
Sell some items online via eBay or other online selling platforms (Shpock, Vinted, Ziffit etc).
Sell items in person via Facebook Marketplace or a car boot sale.
Take part in research studies, surveys or market research.
Use money making apps such as Sweatcoin, Curious Cat, OnePoll, Vypr and OnePulse.
Do mystery shopping which you can book as and when you want to do it.
Work for yourself and become an entrepreneur, freelancer or small business owner. This doesn't have to be as scary as it sounds, depending on your skills it might be as simple as you selling 'gigs' on platforms like Fiverr and Freelancer. Working for yourself can be very hard work, but it can be very rewarding too. Depending on your career aspirations, it might be relevant to try this, but don't worry if not.
Tutoring – whether you work with school kids who need help with their homework, or seniors who need help on the computer, you can easily use your skills to make some extra money.