When it comes to global investing, P2P lending in Europe can be made very easy with lending platforms that currently exist on the internet. Luckily for you as an investor, this type of investment couldn't be easier to invest in. If you've never heard of this before, then here is a helpful guide on how it all works.
Peer to peer lending has become increasingly popular as a short-term investment option for anyone who wants to make a gradual profit through interest. What makes this investment so popular is its ability to allow anyone to invest money. So how does it work? There are many platforms to choose from and so if you want to try it out, here's what you'll need to do.
Find The Right Platform
There are a lot of platforms to choose from, and so it's handy to look at the best p2p lending platforms and what each one can offer. When trying to find the right one for you, there are a number of factors that you can consider to help influence your decision.
The interest rates on each one are going to be difficult. Bear in mind that the higher the interest rate, the more risk you're applying to your money, and so if you are a new investor, you might want to start off low.
You also want one where you have the ability to spread your investments so that you lower the risk further. Some investments will be secure and some won't. This means that those with a buyback guarantee, for example, will pay back your money if the borrower delays payment by 60 days.
You want to think about whether that's a good thing or a bad one. Ideally, if they're offering some security, they might have a lot more trust in the borrowers than other platforms would for their products offered. Make sure you compare all the European p2p platforms out there before you go making a decision.
Sign Up
The first step after finding your platform is to sign up. You need to be over 18 years old to invest in these platforms and have a European bank account. If you've not got this account yet, then make sure you set it up and have it ready before you proceed any further. Some platforms like Grupeer will also accept investors from the UK, which is worth finding out about if you're from England. After you've signed up and completed all your profile in full, you're ready for the next stage of the process.
Transfer Funds
It's time to transfer your funds over and to do this, you'll usually do a bank transfer. Some platforms will support payment services such as trustly or transferwise to make these payments. Once the transfer is complete, you'll then be given the opportunity to review and accept any applications for your money from the borrower profiles. The best bit about these lending platforms is that you'll usually have more transparency into who your money is going to and what it's being used for. That also means you can have the opportunity to invest your money into doing good but also making a profit from it. You have the freedom to accept and reject as few or as many as you want. The choice of where your money goes is completely up to you and is definitely something you wouldn't normally get in other investments.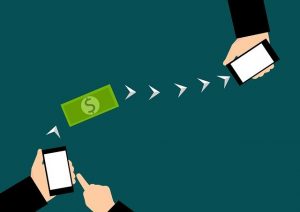 Diversify Your Investments
It's important to diversify your investments because as this is a short-term investment, the payback for your investments isn't going to be financially life-changing. So diversify your money by investing in multiple products, rather than just the one. That way, you're not putting all your eggs into one basket. Some platforms will also allow you to invest manually or automatically with tools such as Auto Invest. This automates your portfolio based on your preferences.
Monitor Your Progress
And finally, once all your money has been invested into the appropriate pots, it's time to monitor your progress. There might be different time scales on your investments, and so it's good to check-in every now and then to see how your investment is performing and how your portfolio is doing as a whole. Let the money work for you and check on your portfolio performance every month.
Investing in a European lending platform is easy enough, so do more with your money and look at P2P lending as an option to make money.