They always seemed to hit me around this time of year when the weather starts to get really cold. What if I told you that you could make £1,000 (yes, a thousand pounds) tax free in the next month? What if I told you it was completely legal and legitimate?
If you are anything like me you will be incredibly sceptical. If there really is this amazing money making thing, why isn't everyone doing? Is it really legal? Well I don't have the answer to the first question but yes, it is completely legal, and it is tax and risk free! It's Matched Betting!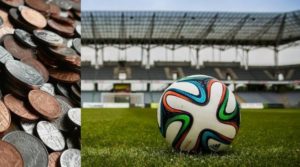 What is Matched Betting?
Matched Betting is actually not gambling. It uses the free bets that bookmakers offer to make a profit from them. Whilst you are placing bets, you are also betting against yourself, covering all possible outcomes, in order to not make a loss.
When I first heard about Matched Betting, I thought this had to be illegal, or at least really dodgy. I did a lot of research in to it before starting, as I am not in a position to lose any money at the moment. Not only is it completely legal, but there are a lot of articles about it online and a lot of resources written about it. It's a common thing on money making and saving websites – it is after all free money.
It isn't perhaps the easiest thing to get your head around. I have however found an amazing site that not only offers loads of training videos and resources, but also a great way to find all the latest offers in one place. Profit Accumulator also offers a free trial. You can give it a go, with no commitment, and try out two beginners offers. People are making on average £35-45 just from these two offers.
Why isn't everyone doing it?
If I'm honest – I have no idea! Admittedly a few months ago I had never heard of it. I have recommended it to a few people now, and their reaction, like mine, was one of scepticism and that it must be dodgy. They know that I wouldn't however recommend something I didn't have 100% faith in. One of them has now way overtaken me in terms of profits – so they are really grateful I told them about it. I understand that for some people, anything that involves accessing gambling sites may not be suitable for them, but if you do it right, you really can make a lot of money.
The start up offers are the most lucrative, and I made about £1,000 profit in my first month. There was then a bit of a lull (after the World Cup) but then the football season kicked off and there are new offers (reloads and promotions) every week now.
You don't need to know anything about sport – just follow the instructions and whether or not you know your offside rule from your starting blocks doesn't matter!
How much can I make?
As I said, in the first month, I made about £1,000. I now spend less time doing it, as I work full time and am focusing on other things, such as this blog, but I can still make around £500 a month with not too much time or effort. This last month I made less – but that's only because I didn't put any time in to it. There are lots of people in online forums and discussion groups who are however still regularly making £1,000+ a month from it.
Is it really risk free?
You will make a small "qualifying loss" in order to qualify for the free bets, but then you will more than recoup this when you use the free bet you have earnt. The only overall loss I have made doing this, is when I made a silly mistake. If you follow the Profit Accumulator videos and use the forums for help and any questions, then you really can do it without a single overall loss. Feel free to message me via my Contact page if you have any questions about it – I'd be happy to help as much as I can – but I am in no way an expert – I'm still learning!
The site has a beginners section, an advanced section, a reloads section and a casino and bingo offers section. Some of the bingo and casino offers aren't risk free – but you can skip past these if you don't want to do them. It will always clearly state if an offer is not risk free before you start, so you can make an educated decision. I would recommend you work through all or most of the beginners offers before moving on to any of the other offers.
Before you start any offer, check Top Cashback and Quidco. They often have joining offers if you are new to that particularly bookmaker. This means that on top of the money you will make from the offer, you can get some extra money back through them as well. Not sure about the idea behind cashback? Don't worry! Pop on over to my post about cashback to find out more.
As I mentioned, you can sign up for a free trial with Profit Accumulator, watch the training videos, have a go at the first two offers and then decide if it is for you. Frankly – what have you got to lose?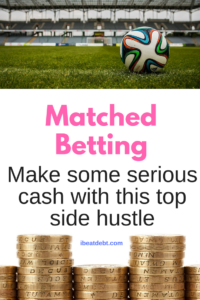 Related Posts