What is Now TV?
Now TV is a relatively new streaming service (like Netflix, Prime Video or Disney+) that aims to transform streaming services as there is no contract – you can cancel at any time, which will no doubt save you money in the long run! You can watch a massive selection of TV shows, films, sports and more, on a wide variety of devices, and unlike other streaming services you can access Sky channels and content without being tied into a long or expensive subscription. You can even download content and take it with you for when you won't be online (perfect for long journeys or travelling).
Now TV Compatible Devices
Some of the most popular streaming devices will already have the Now TV app enabled, otherwise you can download the app on your Apple, Android or Windows devices. Compatible devices include:
Amazon Fire TV Stick
Selected Samsung Smart TVs
Selected LG Smart TVs
Selected Sony Android TVs
Roku
PS4 & PS5
Xbox One and Series X/S
Apple TV
Chromecast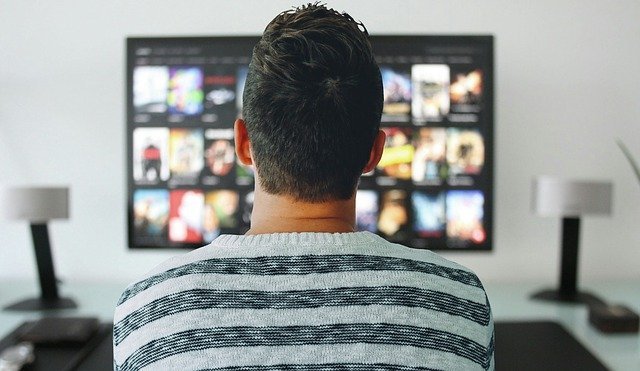 Why is Now TV so popular?
One of the reasons Now TV is so popular is the ability it gives customers to access premium content without a long term contract. In particular the Sports membership allows people to get the full range of Sky Sports channels (currently there are 11, including Sky Sports Premier League and Sky Sports F1). This was previously only available to Sky customers with long term or rolling contracts. If your favourite sport is seasonal, it makes sense to not be paying for it during the off-season!
What can I watch on Now TV?
There are several memberships available and you can pick and choose which one you want to access and when. You can have more than one membership at a time, but it is worth bearing in mind that costs do add up, so if you are stacking the memberships for films and TV (for example) it may be more cost effective to join a different service.
Entertainment Membership
The Entertainment Membership allows you to access the unmissable shows across Sky Originals, US comedies, HBO dramas, documentaries, kids TV shows and more. Currently trending on there are Wolfe, Billions and Mare of Easttown.
Cinema Membership
The Cinema Membership is perfect for movie buffs, who might want to access award winning movies, Sky Originals as well as a massive selection of classics. All of this across a large genre selection including comedy, crime, thriller, drama, documentaries and romance. Currently trending on there is Cats, Lethal Weapon and The Sweeney.
Sports Membership
The Sports Membership is perfect for sports fans, giving you access to all 11 Sky Sports Channels. One of the other great things about the Sports Membership is that they do day passes, meaning if there is just one big game or match that you want to watch, you only need to join for a day, and this just costs £9.98! Split that with a couple of mates and you've got the game for less than the cost of a pint!
hayu Membership
The hayu Membership is perfect for all the reality TV show fans out there, allowing you to binge watch your favourite series as and when you want. Currently trending are Million Dollar Listing New York, Flip it Like Disick and Keeping up With the Kardashians.
Now TV Boost
Whilst not a membership type on it's own, Now Boost is an added extra available to Now TV customers. For £5 a month (on top of any other memberships you have) you can stream your content with better sound and visual quality than before, allowing some content to be streamed in 1080p rather than 720p, and with outstanding audio from Dolby 5.1, offering a fully immersive audio experience. It also offers ad-free streaming for customers on cinema, entertainment and sports memberships, as well as streaming simultaneously on up to 3 devices which is great for families who don't agree on what to watch.
Now TV Deals
Each membership has a different price, however if you visit the Now TV website you can find some great deals, although these are usually reserved for new customers. The top offers at the moment are half price for three months, or a seven day free trial, although unfortunately the offers for the Sports Membership are different. They do not offer the free trial, or the half price first three months and they recommend that if there is a particular event that you want to access you should just purchase the day pass.
At the moment, the offers on the Now TV website are the cheapest deals I have found, however if I find any more, I will update this post and share on social media.
Now TV and Tesco Clubcard Update
You used to be able to use your Tesco Clubcard vouchers and swap them for Now TV credit. Unfortunately, since 31st January 2021 you can no longer buy new credit with your Tesco Clubcard vouchers. Existing credit can still be used though.
BT Customers and Now TV
You should be aware that BT customers cannot add or use credit to pay for their Now TV.