So, you want to blog. You found your niche and you've started your website. Now you want to build traffic and monetize your blog. What do you do? Well in 99% of the blogging groups and forums I've seen, Pinterest is sold as the answer to all your prayers. Join lots of group boards, do keyword research, pin pin and pin and then watch your traffic skyrocket. Well guess what! PINTEREST DOESN'T WORK FOR EVERYONE!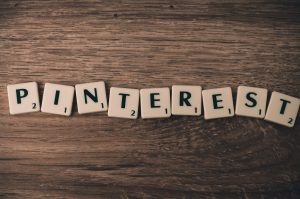 I'm so sick of being told that "If Pinterest doesn't work for you, you aren't doing Pinterest right" (actual quote there). I'm sorry but it's just not true, and, it's not that simple! I've spent money on courses. I've joined group boards. I've done keyword research and I've paid for automation tools like Tailwind. I've followed the guidance 100%. It has made no difference to my traffic, apart from every now and again one post will be vaguely semi viral for about a day! I will tell you what it has done though – made me feel inferior and stupid for not getting it. I've then spent more money on more courses and tools, and still no success. If everyone else says it works for them, then it must be just me right? Well IT'S NOT JUST ME! I've made some amazing friends on my blogging journey and I am not the only one who feels like this. It's not my place to tell you who else does, but I promise you, if you ask around in your blogging groups and networks, you will find other people as disillusioned with it as I am.
I don't often write about blogging things, as I still consider myself a baby blogger who is finding my way in the blogging universe and I don't feel I know enough to tell you what to do or what not to do, but I felt compelled to write this because of the adverse affect it has had on me. Blogging is hard enough as it is without extra, totally unncessary pressures. I know the vast majority of bloggers are only telling me these things to try to be helpful, but actually what they are doing is knocking my confidence. I'm thrilled and delighted for them that they get about a billion views per pin or whatever it is they make you believe they are getting, but it frustrates me that The Cult of Pinterest even exists. Please don't think this post is just me whinging that it doesn't work for me – it is what it is, and I'm ok with it not working for me. I'm also not bashing Pinterest or Tailwind or any bloggers who use them. I'm just complaining about the attitude that Pinterest is the answer to all your blogging prayers when it may well not be and that some people can't see that this is OK!
If you want to go away and master Pinterest – that is also ok! You gotta do what you gotta do. I am however not going to recommend any services related to Pinterest or refer you for a free month of Tailwind so I get a free month (yes, these products are usually done on a referral basis) because I DON'T WANT IT! Find a blogger who loves it and use their link – because they will use it. However you build traffic to your site – good luck. Just remember that if Pinterest, or anything else on your blogging journey doesn't work for you – it is ok! Don't be too hard on yourself and just go with the flow!