In recent years, many of us have taken steps to become more eco-friendly. This may have changed your diet, recycling habits or shopping impulses. While this can make a huge difference, it's also important to consider changing your means of transport if you drive regularly, as cars account for almost a fifth of UK emissions. This doesn't mean you have to rely on public transport to get to work each day. Instead, you can dramatically reduce your carbon footprint by using an electric car. 

A common assumption is that living sustainably costs more money, but this isn't always the case. Making the change to an electric car can save you money long term as they require less maintenance, have cheaper running costs and can be partially funded by government schemes and grants. So, how much does it cost to have an electric car?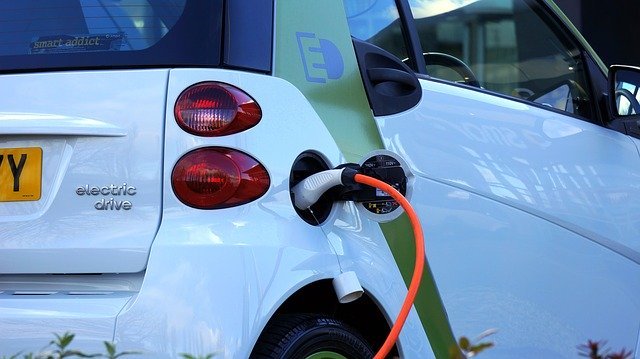 What are the initial costs?
The purchase price of an electric car will vary depending on the model and make, but the average family electric car will cost around £25,000. If this initial cost is too steep, there is the option to lease one and pay monthly fees instead. However, the initial upfront cost is a worthy investment as you will see tons of savings from the long-term running costs.

Now, new cars with carbon emissions of less than 50g/km that can travel at least 70 miles without releasing any emissions can qualify for the Plug-in Car Grant. This provides a discount of up to 35% (capped at £3,000) to the car dealership or manufacturer who then applies the discount to the purchase price. 
How much does it cost to charge electric cars?
The most significant savings come from charging the car, which Direct Line claim is 58% cheaper than fuelling petrol cars. However, the charging cost depends on the charging point's network, location, and power rating. Rapid charging points typically cost £6.50 for a 30-minute charge, amounting to 100-miles of range.  

For additional convenience, install an at-home charging portal for around £1,000. You may be eligible for a discount of up to £350 from the Office of Low Emission Vehicles (OLEV) government grant. BOXT offer a handy tool to find the right electric vehicle charger for you, simply answer a few questions about your home and vehicle to be presented with a range of chargers to choose from to suit your budget and needs.

Charging at home can help to eradicate the cost of using public charging points and instead this cost will be incorporated into your energy bills. Pod Point claims it costs around £8.40 to fully charge a 60kWh electric car at home, which would give you a 200-miles radius. To minimise this cost, you can:
find an energy provider with an off-peak tariff for cheap overnight charging
monitor your energy usage with smart chargers
look for energy providers that offer discounts to electric car drivers
As well as benefiting from cheaper running costs, drivers of pure electric cars are exempt from paying road tax.
What are the maintenance costs?
The reduced number of parts in an electric vehicle minimises the need for replacements and makes services much simpler. They also have regenerative braking, which is more efficient and requires less upkeep. On average, you can save 23% on the service and maintenance fees.

If you lease an electric car, the maintenance fees such as repairs and check-up costs are often included in the overall price. As the vehicle will be new, it won't need an MOT unless your contract exceeds three years.
Are there any other cost savings? 
As of April 2019, you can register an electric car with Transport for London for £10 annually, to be exempt from paying the London Congestion Charge of £15 per day.
When it's time to move on to another car, don't worry about the resale cost. Research shows that a one-year-old electric car only loses 12% of its value, whereas petrol vehicles can lose 24%.
There are numerous benefits to switching to an electric vehicle. Not only does it reduce air pollution, but it can result in cost-savings in the long-run, so you don't need to choose between being green and saving money.