It's no secret that camping is one of the most fulfilling and money savvy ways of creating a holiday for you and your family to enjoy. It gives you the chance to experience the great outdoors with those that you love, get down in the knitty gritty way of living, and also help take your mind away from any other issues that might be going on in your life for a short while. Interested in getting in on the chance for a cheap holiday? Take a look at these low cost camping ideas for the thrifty adventurers among you !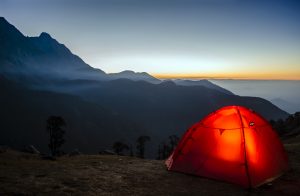 Camping gear
First you will probably need to begin thinking about your actual camping gear. This is the main side of camping that can prove to be a little more expensive than you'd originally imagined. The bonus of the spend though, is that you will have your camping equipment to use again and again, and eventually they will pay for themselves with the amount of wonderful holidays that you will have. If you are planning on getting into camping, it is definitely worth spending that little bit more to get high quality gear that will last for the long term. If you aren't sure, or are on a really tight budget, find out if you can rent the equipment, either from a company which offers rentals, or even a friend who may be able to lend you a tent or the other bits and pieces that you need. Just remember, there are so many different gadgets and items that you could purchase to make your experience that little bit better or easier – but maybe try camping first before committing to buying all these extras in case you decide it's not for you. 
Food
One way that you could save yourself money on your camping trip is by pre preparing meals for the whole family. When you're camping you have limited resources in the way of cooking, and many people opt for the easy route of simply eating out rather than sticking it out and cooking something. This can quickly become expensive and can even ruin the whole point of heading to the great outdoors for a holiday. Think of meals that can easily be cooked when you're outdoors like jacket potatoes, salad, rice, beans, spaghetti and generally anything that can be heated by pan or on the BBQ. Preparing meals will save you time, money, and also ensure that you're getting a good meal!
Location
Wherever you fancy going, you are bound to find a campsite or location where you can camp. If you are on a super tight budget you can find somewhere local to yourselves or within a short(ish) drive. If your budget is a bit bigger, or if you can find good deals, you could travel further – both within the country, or internationally. The South of France is one of the most popular destinations amongst my camping fan friends. One of my dreams is to go on safari in Africa again but this time (last time I stayed in really nice lodges) camp out under the stars. There's nothing quite like it. When I climbed Kilimanjaro I saw sights and experienced things that I could never have experienced elsewhere. Camping allows you to reach more remote and peaceful places than any other form of holiday and so it's worth giving it a go! After all camping is a great way of allowing yourself to have a mini break without the guilt of spending thousands on a holiday away. It's also a really great way of relaxing and spending quality time with your family, so consider these camping ideas for your next break away!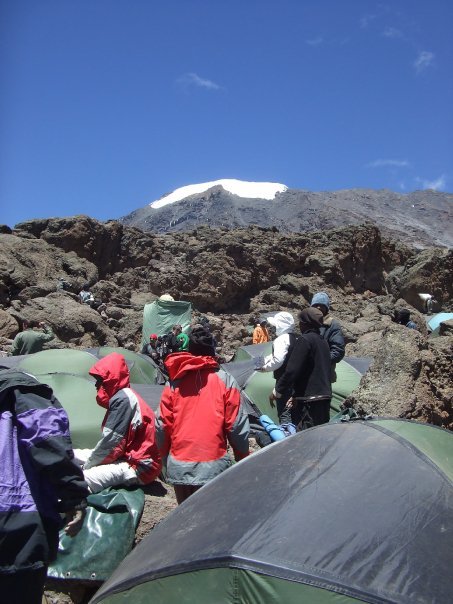 Top camping tips
Get a double layered tent – first time I ever went we just had a cheap single layer tent and the condensation on the inside meant you couldn't help but get wet in the mornings – no matter how careful you are!

Check the facilities on offer at the camp site you are considering. Why do without proper toilets and showers if you don't need to right?

Make sure you know if there are anything other fees or charges other than pitching fees. You don't want to go a thrifty holiday only to get stung with extra fees at the site.

Camping doesn't have to mean slumming it in the mud. Not convinved – look into glamping or permanent tent pods. Or if your budget won't stretch that far, get a good camping mattress, ground sheet and sleeping bag! When you are asleep you won't know the difference anyway! 🙂