There's a great community of UK based money bloggers but just because we are money bloggers doesn't make us perfect – I had a massive frugal fail just yesterday! In the words of Rag n'Bone Man – "I'm only human after all". Whilst between us we have a massive variety of experience and knowledge about different aspects of money, living frugally, saving money and making money, we all make mistakes too. Part of being a money blogger is about being open and honest with our readers and helping you to understand that we are just like you, and shouldn't be put on a money pedestal, so I asked my community of money bloggers to share their frugal fails with me, so I could share them with you!
As I mentioned, I had the idea yesterday as I set out on a very frugal day, which promptly backfired. I had booked a mystery shop at a local supermarket. I was to purchase two items which would cost a minimum of £3, and I would receive a £3 reimbursement, plus £8 for my time! I parked a short walk away from the town centre car park so I could park for free rather than pay for parking at the shopping centre, but this meant that I had to walk past Next. I didn't realise it was day one of the Next sale, and I foolishly popped in as I've never been to the first day of the sale before. £30 later I had some great purchases, some of which I will probably need over the summer, but that is not how my day was supposed to go! #frugalfail
Frugal Fail Roundup
Francesca Henry from From Pennies to Pounds had a frugal fail when baking her daughter's birthday cake:
"I attempted to make my daughters birthday cake but I tried to use cheaper ingredients than what was used in the recipe. I thought it would be fine but it absolutely did not work and looked like one of those cake fails you see! None of it set and I had even bought the utensils needed to make and decorate it. Much cheaper to have just bought one, which I ended up doing!"

Fiona from

Savvy in Somerset

has an accounting frugal fail story:
"When my husband was first self employed everyone said to use an account for his tax return as they'd have the best knowledge of what he could claim back. While they did, it didnt amount to anything close to the fee they charged. This year he did his tax return himself – it took just a few hours and he got a similar rebate."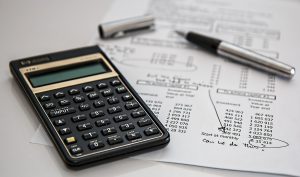 Claire Roach from Daily Deals Blog had a family holiday frugal fail:
"Mine was booking a last minute holiday via icelolly thinking it looked great for less than £250 per person all inclusive. The food was absolutely diabolical and we had to eat out all week which cost us more than the entire holiday."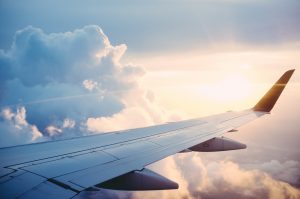 Charmaine from Chammy IRL had a hair dying frugal fail:
"Dying my own hair. Went from black to blue which my hair dresser has previously charged me £70 to do. I wanted to do it myself and spent close to that as the colour wouldn't take. I also ended up with chemical damage on the ends due to over bleaching."
Or Goren from Savvy Londoner shares his second hand car frugal fails:
"I used to always buy and drive old cars, presumably to save money on buying them (and on them losing their resale value, because they haven't had much of it to begin with). However, the money I had to spend on car repairs over the years, was considerably more than what I supposedly saved on the car itself…"
Cass Bailey from Frugal Family shares her frugal fails on a regular basis, but my favourite is this laundry fail:
"I've been so pleased with myself lately for all the drying I've been doing outside now I have my new rotary drier but last weekend, it rained while my washing was out.  Now what I should have done is run outside, bring it in and stick it over the clothes airer that I have for inside but what I actually did was decide that it was already wet so I might as well just leave it out and see if the rain passed over quickly.  It didn't. It actually turned into a bit of a torrential downpour and by the time it stopped, the clothes had to be washed again."
Nicola Pemberton from Pem Life shares her car parking frugal fail:
"I tried to save money by parking at a carpark very far away from the town we were visiting, but I didn't wear the right shoes for the walk so ended up having to buy a new pair when we got there. Which ended up costing more than if I had just parked closer."
Pete Chatfield from Household Money Saving shares his home electronics frugal fail:
"I tried to save by spending £200 on a second hand American fridge freezer. It failed within 2 months so I ended up buying a new one!"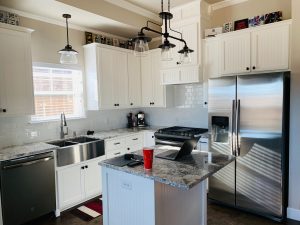 Melissa Shaw from Skinny Spending shares her eBay games console frugal fail:
"My frugal fail is buying a second hand console from eBay that ended up going faulty after about 6 months and then buying the full price one new !"
Michelle Bailey from Time and Pence shares her shoe frugal fail:
"I once bought some really cheap synthetic black sandals as I didn't want to fork out for a decent pair but they hurt me so much to walk in, they were like plastic, so I ended up having to go out and buy another pair! I now buy good quality shoes usually in sales or from overstocks on eBay."
Lisa Garwood-Cross shares her gym membership frugal fail:
"I bought a 6 month gym membership because they had a great student deal that was only £90 for 6 months rather than the usual £22 a month rolling contract that you can cancel at any time. I didn't go even once… At least if I'd have gone for the monthly rolling one I could have cancelled after the first month or two when I realised it wasn't going to happen."
Simon Donald from Pennies for the Piggy Bank shares his home improvement frugal fail:
"In our last house, the fence started leaning quite badly after a storm. In my wisdom I thought only a couple of the posts had rotted through, so attempted a (pretty bad) repair with three new posts to save cash. About 6 months later we had to have the whole fence replaced as it turned all the posts were on the way out…"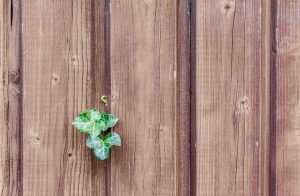 Bronni Hughes from Bronni shares her mobile phone contract frugal fail:
"When I was a student I had quite a cheap phone contract, and I was always going over on my minutes and data. I was getting bills for £30 or £40 more than I was supposed to pay. Once I switched to a more generous contract I was only paying around £5 extra a month, but I never had to pay any giant bills for exceeding my allowances."
Ellyree Williams from Budgeting is a Challenge shares her shoe related frugal fails:
"Buying shoes on eBay without trying the exact shoe on in a shop first, to check my size. Yeh a pair of running shoes cost me £50 then had to buy another pair because they were too tight. Oh and because if bought them from the US, I didn't realise when I bought them, that I had to pay import duty of £15 also. I spent more than a pair I could have bought here, and also had to pay for a new pair."

What about you?
Have you got a frugal fail story you'd like to share? If so, please share in the comments below – as we'd love to hear about it. Hopefully this frugal fail roundup will help you see that we're all humans, trying to do our best, but that we all make mistakes too. If you make a money mistake, just pick yourself up, dust yourself off, learn from it and move on!