The kids are about to break up for the summer holidays, and you might have up to eight weeks ahead of you of days to fill to prevent boredom! Whilst this can be a super expensive time of the year, here are a great roundup of ideas and posts to help make this the ultimate savvy summer!
Attractions
There are loads of amazing attractions all over the UK, and they can really vary in price. If there's one you specifically want to go to, research whether there are deals or discounts before you go. You might find a discount code or voucher, or you might find a blog post about saving money at that specific attraction such as Savvy in Somerset's post about saving money at Longleat Safari Park (which happens to be one of my favourite UK attractions).
Some places, such as Paulton's Park & Peppa Pig World don't often have vouchers or coupons, but there are other ways to save money. They run a deal where if you book a short break including a hotel, the second day park tickets are free, but just make sure that the deal is as good as it sounds. Some of the cheapest hotels are really quite far away, so any savings on the price might be offset by travel and time costs – it might be easier and cheaper to book tickets direct with the attraction and find a closer hotel and also book that directly.
Where possible, always try and book attraction visits in advance. There is almost always a saving by doing this, and again, always search online for vouchers, deals or discounts as well –  this is a top savvy tip!
Some places will allow you to add on a second day or even upgrade to an annual pass for a very competitive amount. Whilst at the time it may seem like an expensive outlay, over the year, and per visit, these can be really cost effective options for entertainment throughout the year and therefore a really savvy choice!
Food and Drink
Food and drink can be a massive cost over the school holidays. Not that you don't need to feed the family during the term time, but in school holidays the costs really can spiral. Here are some of my top tips on saving on this expensive cost:
Picnics
Picnics can be a really great cost effective way of feeding the family. I particularly recommend taking a picnic on days out or visits to attractions, as food and drink at these places can be ridiculously expensive. If you are doing an overnight break, such as the ones mentioned above, even just taking a picnic for the first day can save a nice chunk of money.
Voucher Codes, Coupons and in-app offers
Check out the website or app of a restaurant you want to visit as there are more often than not discounts and deals available for their customers. Nothing on there? Just Google the name of chain or restaurant and discount codes or vouchers codes, and you may well luck out there. Apps such as O2 Priority and Wuntu by Three also have great deals and offers and with my great hacks you don't even have to be a customer to access them, so make sure you check those out.
You can also check coupon and discount sites such as Raise for discounts and coupons for a variety of different retailers.
Meerkat Meals
With Meerkat Meals you can get 2-4-1 on breakfast., lunch and dinner for up to six people, available every day from Sunday to Thursday for a whole year. You can get access to Meerkat Meals by buying through Compare the Market, however there is a great hack where you purchase a very cheap insurance product which will cost you only a couple of pounds. You will make that cost back the first time you use it. Want to know more – read all about it here.
Mystery Shopping & Dining
Another great way of saving money on food and drink is by doing mystery shopping or dining.  Mystery shopping involves being are paid to go in to a shop and completing a task, and then feedback on the service. Some of these just require you to answer a few questions and snap a few pictures, and some are more detailed. One of my favourite tasks is one that involves going to a supermarket, purchasing a couple of items, and then completing feedback on the visit. You get a small reimbursement on the compulsory purchase, but you also get paid for your time, so you can get some groceries for free. Even if you are following something a healthy living plan such as Slimming World, you can use this food to fit in with your meal plans and make it that bit more affordable!
The platform I have used the most is esa-retail. Quite a few of their tasks are self serve which means you don't have to speak to a human being before doing them, so if they are available you can just take the task. I have done quite a few supermarket audits and checks through them. You can view the instructions for any of the tasks before signing up for them but they are usually pretty straight forward and easy to do. Mystery dining is very similar in that you are assigned a restaurant or eatery to visit and again get paid for your time, and sometimes a reimbursement for the bill. It's another great way of feeding the famliy and saving money! Here are some other great providers or mystery shopping and dining which you might want to check out:
Meal Planning and Yellow Stickers
I am a big fan of meal planning and batch cooking. It can save a lot of time and effort. By combining it with yellow stickered items, you can save a small fortune on food.
Childcare
Childcare can be ong of the biggest costs over the school holidays. If you are able to work from home then this can be a way of reducing these costs, but that's not possible for all families. Grandparents or relatives can also be a great way of cutting these expenses, but again, this isn't a solution which is appropriate or available to many families. One of the top ways of cutting childcare costs is to combine annual leave and work from home availability with other parents or families. Imagine buddying up with one or two other families and having play dates. Instead of needing every day off work, you might only need every other day, or one in three. The parents look after the other families' kids on the days they aren't at work, and no money changes hands. It's about helping each other out. This obviously works the best with kids who are already friends and get on.
Competitions
Whilst there are never any guarantees with competitions, there are a lot of great competitions around and winning prizes, from days out to vouchers or experiences, can be great ways of reducing your costs. A great tip is to look specifically for competitions for prizes that you want. There are great websites and bloggers such as Super Lucky Di where competitions are listed, and even top tips for your entries are shared! They are definitely worth checking out, as are the related Facebook groups and communities.
Other great free or cheap savvy activities
There's always the usual suspects, such as trips to the park or the beach, which depending on travel costs can be really savvy and cost effective so don't rule them out.
Ruth from Ruth Makes Money has a great idea for a free activitiy which can be fun for all the family: "Geocaching is a great activity for the summer holidays. It's essentially a real life treasure hunt, and there are so many different caches to be found throughout the country, from cities to out in the wilderness. It's free, suitable for all ages, and is a great opportunity to get outdoors!"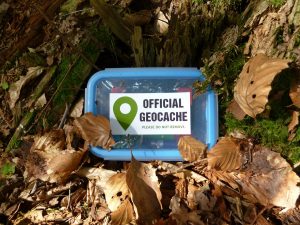 Clare from My Money Cottage has a whole roundup posts of her top tips for making savings in the summer holidays, including meal planning and childcare!
Fiona from Savvy in Somerset shares her top tips for saving money with the grandkids.
Primary Times is distributed for free via primary schools across the country. They have a really comprehemsive local free what's on listings and they are a great place to start for ideas, vouchers and resources for families.
Remember to save money on cinema trips by either using Meerkat Movies (again, find out how to access this for less than a pound via my Meerkat Meals & Movies hack here). If you want to be able to go to the cinema on days other than just Tuesdays and Wednesdays, check out your local cinema as quite often they have kids screenings at weekends. The films might not be the latest releases, but the prices make it a lot cheaper – and reduce costs further by buying snacks before you get to the cinema –  cinema prices are massively over inflated and you are allowed to take in your own food and drink so make the most of being organised.
What are your top tips for being savvy over the summer holidays? I'd love to know in the comments below!