As any regular visitor to this site will know, I'm passionate about saving money. Whether this is because you have some debt you need to clear off, or you just want to live more frugally in order to be able to pay for the other things in life, it's something I'm a real advocate of. It also sometimes comes down to something as simple as not wanting to spend money that you don't need to spend! I'm therefore always on the hunt for new and exciting ways of saving money so that I can share them with you.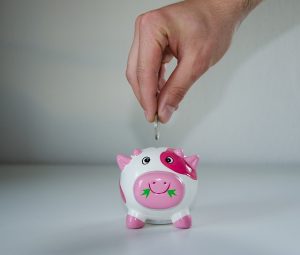 A new site I've recently discovered is Sign Up Offers. SIgn Up Offers aim to bring together the details of all the sign up and first time customer offers for users of websites right across the world. Whatever you are looking for, they will have access to a great deal just for you!
I've decided to have a look at the site today and highlight some of my favourite offers that are currently available in order to show you how much money you could save depending on what you are interested in! If you are interested in any of these great deals and offers – just pop over to Sign Up Offers and search by brand for the latest deal available.
Fashion
Whatever kind of clothes you and your family wear, you can get access to great signup offers and ongoing offers. Figleaves is a popular brand for women, selling a great range of lingerie and swimwear. They have ranges suitable for every body shape and size and are offering 20% off for all customers.
For men, there is a great deal over at the Saville Row Company where you can get any shirt for just £21.95! You can also get Marks and Spencer luxury shirts from £30 through some of their exclusive deals.
Whether you are shopping for yourself, or a gift for an adult or child, you can save 10% over at Sock Shop.
Gifting
WIth Mother's day around the corner – now is a great time to start looking around for great deals and offers on gifts for the mums in your life. If flowers is your thing, check out their offer with Post-a-Rose – they are able to offer 10% off all orders at the moment. Appleyard are also offering £6 off all bouquets. If beauty and skincare is more like what you are looking for, you can get a free Shea Skincare Set when you spend £35 or more on L'Occitane over at All Beauty. Maybe you could treat mum, and get something for yourself at the same time!
Fragrance Direct is one of my favourite sites for all things beauty (not just fragrance) and if you spend over £50, you can save 10%. Best of all, as well as male and female fragrances and make up, they have an astonishing range of candles, oils and diffusers as well as natural remedies and vitamins and supplements.
If jewellery and is more your thing, you can 12% off at Hersey & Sons London Silversmiths. They do jewellery suitable for men, women and children, as well as silverware and gifts. They are a member of the National Association of Jewellers, and have a Hallmark of the Goldsmith's Company since 1300, so you know you are getting great quality.
Travel
I love travelling, but I'm limited by my budget year round. By accessing great deals and offers, you can travel further, for longer and more often. There are some amazing deals available via Sign Up Offers for all your travel needs. Some of the best ones currently on offer are up to £300 off all holidays via LetsGo2. There's also a few specific deals where you can get a great deal for a week's holiday via TravelSupermarket. There's also free car hire via bookings through James Villa Holidays.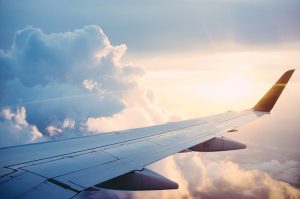 Home
I don't know about you but there are always things I need to do around the house, but sometimes time and money just don't allow for it. That's why I'm always looking out for great discounts. Currently you can get 12% off all purchases via Sign Up Offers over at the Denby website. They sell everything from traditional tableware including plates, bowls and dinnersets, through to glassware and giftware suitable for any occasion.
Mitre Linen also have a great welcome offer for new customers which you can access via SIgn Up Offers. They are offering 15% off your first order when you spend over £75. Mitre Linen sell organic cotton linen and towels, but they are also really environmentally friendly with their range of duvets and pillows made from recycled plastic bottles! They hold a Royal Warrant from the Queen, and if it's good enough for her, it's definitely good enough for you and me!
Hughes offer a massive range of appliances and technology, and you can access a great £8 off a spend of £40 right now!
Everything else
Whether you are looking for magazine subscriptions, sports goods, theatre tickets or anything else, there really is something for you. Signup Offers do the hardwork so you don't have to. It's worth remembering that these deals are regularly changing and being updated, so don't hang around and make sure you don't miss out.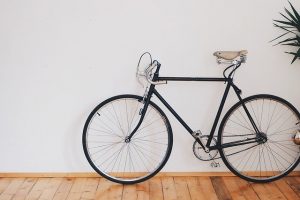 Other top tips to save money
Accessing great deals and offers is a great way to save money and live frugally. It's better the money is in your pocket than lining those of the big companies around the world, but here are some other great tips to save money.
Shop around. Check the prices of items by using a site like Signup Offers – but also shop around. Make sure you are getting the best deal for you, and make sure to compare like for like. Nowadays, with the majority of us having a smart phone to hand, we can access the price at various retailers before committing to a purchase so use that access. Be sure to check any deals available via deals or offer sites, as well as via cashback sites.
For any purchase which isn't planned or budgeted on, make sure to sleep on it. Do you really need the item? If not, then do you really want the item. Impulse purchases are one of the most regretted financial decisions across the board.
Research shopping methods such as catalogues and pay later options and see whether they might be suitable. This is particularly important for larger or regular purchases, and in markets such as furniture or women's fashion.
If something is still out of your budget after sleeping on it, and shopping around, it might be worth considering other options to be able to afford it. I would never recommend taking out a loan or getting into debt for anything, but it is always worth considering things like 0% finance deals (as long as you can afford the payments and won't end up incurring more costs). Looking for sources of extra income is also a popular way of finding the money to buy new things. This can range from selling items you already own via Facebook Marketplace, eBay, Gumtree, Shpock or any other selling group or mechanism, all the way through to picking up extra work or a side hustle. Side hustles are a great way of increasing your income, and having more disposable income. You can find something that works within your schedule and your circumstances. Some involve having a little money upfront (such as blogging and reselling) whereas others you can start straight away with no expense (my favourites include surveys and research sites). Mystery shopping and dining is a great way of making extra money, but quite often you get an allowance towards the purchases you need to make, so you are both saving and making money at the same time. It really is a win win.
What are your favourite ways of saving money? Let us know in the comments below!