I recently had a letter saying that my gas meter needed to be upgraded as it was so old. I was also offered the choice of switching to a smart meter for both gas and electricity, and whilst I know that they are a controversial topic, I decided to go ahead. I am so forgetful and regularly submit my meter readings late, and I'm also interested in any kind of technology so for me it seemed like a no brainer. I also wanted to know if you really can save money with a smart meter!
Smart Meter Installation
Smart Meters should be installed free of charge by an accredited engineer and arrange by your provider, in my case, Bulb (who will give you £50 of credit when you join them if you use my link). I was offered a choice of dates and times, and chose a slot which coincided with a day I had already booked off work. I booked the 8 – 12 slot on that day (the only time available on that date) and at about 7:20 am I received a call. The engineer apologised for the early call (I was already awake so it didn't bother me) and informed me he would be with me at 8am. He was actually a little early (which was a pleasant surprise), but wasn't able to start work until 8. The appointment takes between 2 – 3 hours, and he was with me for just over 2 and a half hours. He was polite, friendly and professional, and kept me updated at all stages of the process (such as when he needed to turn the power off or purge the gas). At the end of the appointment he showed me how the in-home unit worked and left me with some information about saving money on my energy.
All in all, a great experience. To check if you are eligible for a smart meter, check with your provider, although Savvy Woman has some great info about it too.
Can a smart meter really save me money though?
I've had it installed a little while now and as the weather gets colder, my energy usage is obviously going to go up as I heat the house more, but on a day to day basis I do think it is going to save me money. I definitely think if I do a year to year comparison when I've had it a year I will see the change across all the seasons.
The installation engineer did advise that it wasn't going to be a case of just having it installed and all of a sudden I'd start saving money, but here's the key areas when I think it is and will continue to save me money! One of my favourite things about it is how to read the smart meter – the figures you need are visible at a glance, although you can set it to turn the screen off at night.
Sometimes I shower in the evening, sometimes in the morning. Before having it installed I would regularly heat the hot water in the evening, only to decide that I would wait until the morning. Whilst the cost of putting the hot water on for half an hour or so it's a lot, seeing that financial value and knowing it's been wasted has been eye opening. I'm therefore being more organised about always showering in the evening, so I don't waste the hot water or need to reheat it in the morning.
As I live on my own, I would often put on an extra jumper rather than put on the heating. Occasionally I'd snap and just put it on to save me from going upstairs to get another jumper. There is no more of that! I'm not saying I don't heat the house – if it gets that cold I absolutely do, but again, seeing a monetary figure which my laziness is causing is really insightful!
I have an electric heater in my lounge, and sometimes, it seems better to heat one room with that, rather than put on the central heating and heat the whole house, most of which I am not using. Having a smart meter lets me more accurately track which is a better use of money and more cost effective. For a quick blast it might be one, and for a longer session, the other, but now I can accurately compare and make an informed decision about what is better for my bank balance in each individual situation.
Being a single person household, my energy consumption is pretty low anyway, but seeing a figure on the smart meter showing that even though I've been out all day at work, but my energy has still cost something is really helpful. Clearly I'm not going to switch everything off – like the fridge, or devices like my Sky Box which I leave on standby for things which are set up to record, but it does make you more aware of your energy use. I'm definitely getting better at switching things off at the wall, or turning off lights in rooms I'm not in. I'm not saying I've turned into Scrooge, but the extra awareness has been really good for me.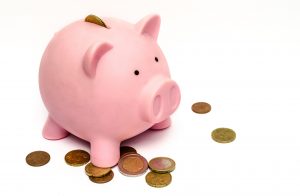 What now?
Well, your meter readings are transmitted automatically to your provider via a central data controller, usually approximately once a month. With your permission they can do this morning often though if they need to check your usage more regularly. This means no more estimated readings, or having to go out side in the rain or wind (or like me, in my pyjamas) when I realise I have forgotten to do them AGAIN! It really should save you time, effort and money. You can find out about other ways I save on my utility bills here.
Whilst the first generation of smart meters were locked to the provider, the new generation ones can allow you to switch providers, and all you need to do is provide them with the serial numbers on the actual meters. This means that you aren't tied in to staying with a provider if their prices go up or you aren't happy with the service because you can't find time to be at home, perhaps even off work, to wait for an engineer to swap them over. It really has made life a lot easier with the new system. If you have problems with your smart meter, you should be able to contact your provider for advice.
I definitely think that a smart meter can save you money, and once I've had it longer, I will update the post and confirm this for you.
What do you think about smart meters? Let me know in the comments below!
2020 Update
It's now January 2020 and I've had my first energy statement since getting a smart meter. Although I was sure it would save me money, I was really excited to see if it really does save money, or whether it is just a bit of a gimmick.
My statement has helpfully compared my usage for the last four months, against the same period last year (after all there is no point comparing my usage in the middle of winter to the middle of summer), I've not included my whole statement but here are the key comparisons which will make or break my theories!
My electricity:
My gas usage:

Conclusion:
I am delighted to confirm that my smart meter has saved me money and helped contribute to cutting my energy use which in turn is better for the environment. Whilst there are still elements of having a smart meter which may be a bit gimmicky, using it properly and sensibly really can save money! For me it's a no-brainer. Check when your supplier is installing them in your area and get one asap!